Local winners of Pearl Rally since 2011
2011- Ponsiano Lwakataka/ Musa Nsubuga (Subaru N8)
2013-Jas Mangat / Gihan de Silva (Mitsubishi Evo X)
2016- Hassan Alwi/Enock Olinga (Subaru Impreza N14)
2022 -Mangat/ Joseph Kamya Mitsubishi Lancer Evo X
Since 2011 Pearl of Africa Uganda Rally (POAUR) only three local drivers
have managed to win the most prestigious event on the motorsport
calendar.
Ponsiano Lwakataka (Subaru N8), Jas Mangat (Mitsubishi Evo X) who
has won it twice including last year and Hassan Alwi (Subaru Impreza
N14).
The odds are highly stuck on the local drivers to come out top as the
event rolls off today. The event will run in Buikwe and Jinja Districts.
Mangat eyes back to back win
All eyes will be on Mangat as he attempts to join legend Charlie Lubega
(2000, 2003, 2004) as the only local driver to win the prestigious event
three times. He will also attempt back to back wins joining Lubega,
Riyaz Kurji (2005, 2006) and Kenyan Manvir Baryan (2017-19) as the
only drivers to achieve the feat.
Jas made his Pearl Rally debut in 2005 in a Golf GTI finishing 5 th overall
since then he has failed to finish the event only five time out of twelve
he has participated. His worst finish was in 2009 driving a Subaru, he
was classified 8 th . He has consistently been in in top five.
Mangat with his trusted co-driver Joseph Kamya finished 4 th overall but
third in the Equator Rally Kenya, the second round of ARC held in Voi,
Kenya in March.
Ford Fiesta challenge
Yasin Nasser, 41 years, National rally champion in 2019, is going for
both ARC and NRC titles respectively. He started the season strongly
finishing second behind Kenya's Karen Patel in Ford Fiesta during the
Equator Rally Kenya in March. He also triumphed in Mbarara Rally, the
opening round of NRC.
Nasser made his rallying debut in 2015, has participated in six times
Pearl Rally failing to finish twice (2015 & 2017). In 2016 season he
teamed with Ali Katumba as his co-driver. His best finish was second
overall in 2019 behind Manvir of Kenya.
Can he go a step higher this weekend? The Moil sponsored driver has
the machine to beat anyone and stake his claim on ARC title and
strengthen his grip on the NRC title race.
Shell V-Power sponsored Driver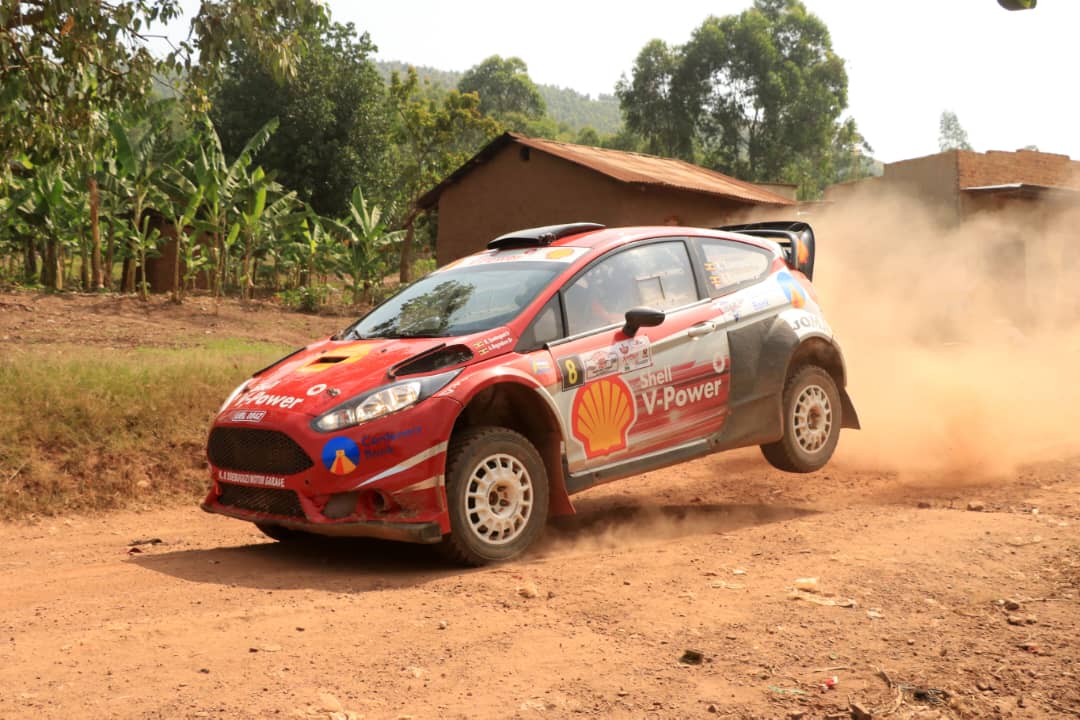 Ronald Ssebuguzi (Subaru) like Mangat made his debut in 2005 during
the POAUR but did not finish. The Ford Fiesta Proto driver will need a
change of luck this weekend as out of 15 times he has participated in
the POAUR he has finished the event five times. His second place finish
behind Manvir of Kenya in 2018 event, is his best.
Will the Proto in Shell V-Power colours bring change in fortune, it's a
waiting game. Ssebuguzi with Anthony Mugambwa finished second
being Nasser in the Mbarara Rally, the opening round of NRC. Time is
running out for the bulky driver, three time (2006, 2009, and 2014)
national rally champion to win his maiden Pearl.
Kikankane finally champion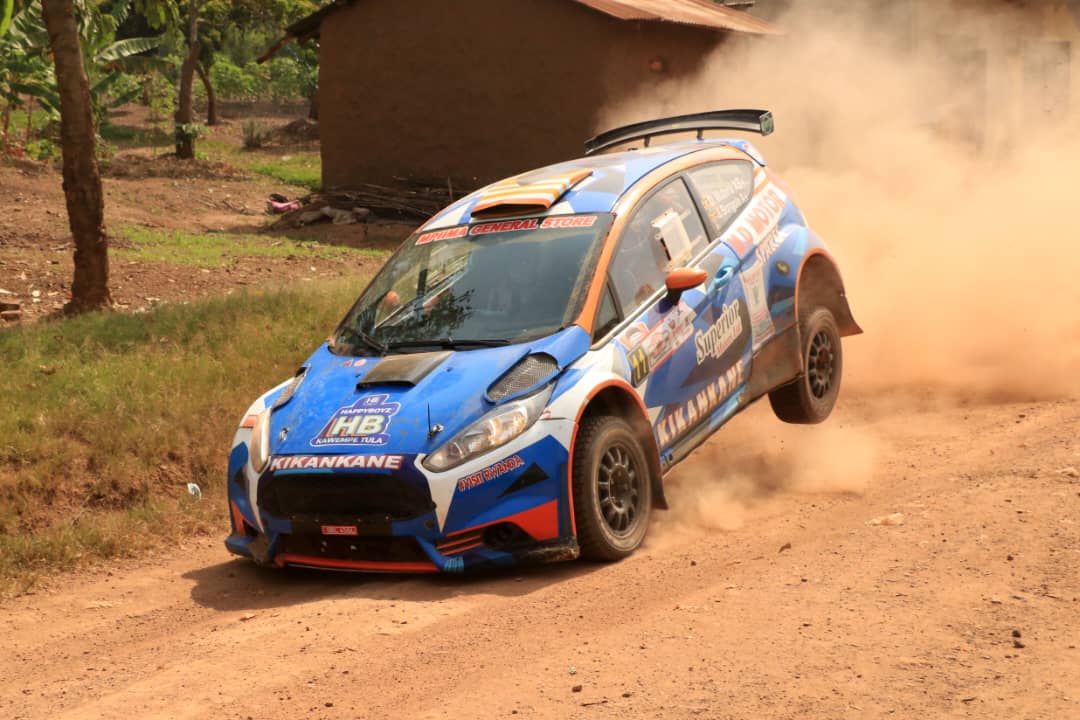 Duncan 'Kikankane' Mubiru is one of the drivers with the largest fan
base. The 49 year-old driver, first bust on the rally scene during the
Pearl Rally in 2011 but failed to finish. He has participated in the POAUR
seven times, his best finish was 3 rd in 2015 behind Kenyan Jaspret
Chatthe (Evo X) and Des Kananura (Subaru N14).
He is the first driver on the local scene to be crowned national
champion stretched over two season (2020/21). It was a maiden
national title. Last year he upgraded from Subaru Impreza GBV to Ford
Fiesta Proto. Like Nasser and Ssebuguzi in similar cars, Kikankane also
started the season strongly finished third behind the two in Mbarara.
Kikankane will roll off the ramp in Jinja this weekend as one of the
favorites to win the Pearl despite his poor record in the event.
Alwi out to repeat 2016 feat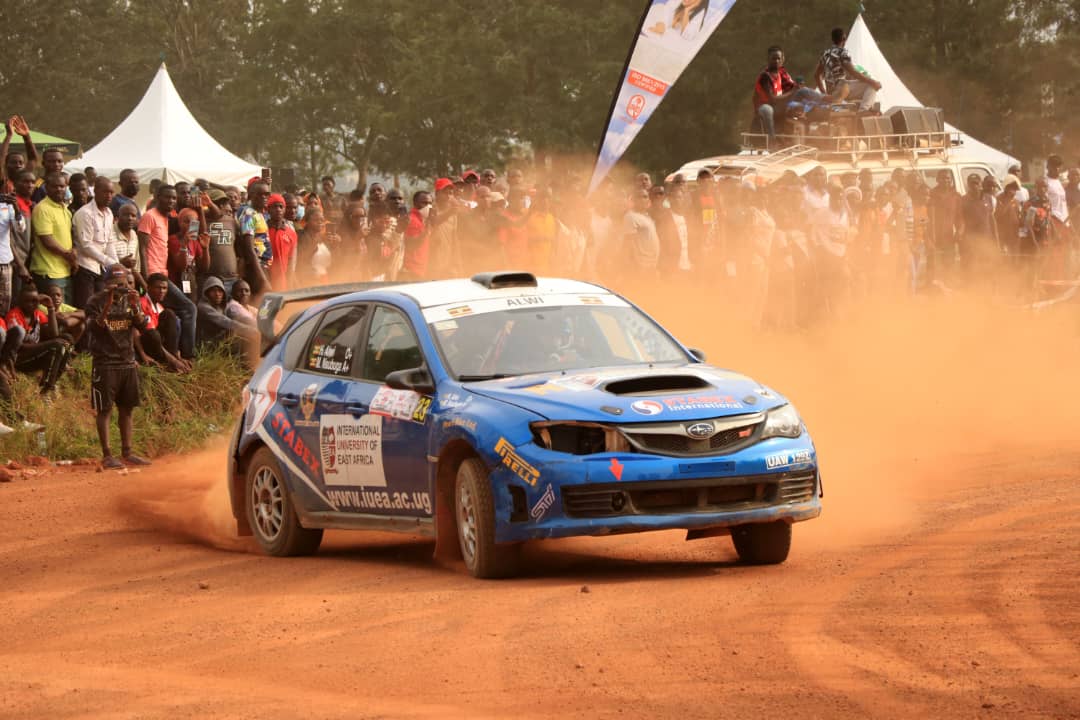 The 2016 POAUR will go down in the history as the rookie driver Hassan
Alwi, 26- years at that time against all odds beat top drivers to win the
event in Subaru N14. That same year he lost the NRC title by only four
points to Mangat in the final event on the calendar.
Alwi had bust on the rally scene a year earlier finishing 15 th in the Pearl
and this year came forth in the opening event on the year the Mbarara
Rally.
Despite having an inferior car, Alwi, 33, has what it takes to upset the
top drivers as in 2016.
The rest of the contenders
Byron Rugomoka, the reigning national champion driving Ssebuguzi
former Evo X leads the rest of the contenders. This will be his fourth
Pearl Rally and only in 2017 when he failed to finish. Last year he
finished in a respectable 6th position. In March this year he came 5 th in
Mbarara Rally.
Innocent Rwamike made his rally debut in Mosac Rally in 2017, and the
two times he has participated in the Pearl Rally he did finish. He has
registered for ARC.
Mike Mukula Junior, made his rally debut in 2021, and last year he
dropped out of Pearl Rally. Pearl will be his first outing this season and
last week he hit a jackpot when KCB Uganda took him on this season.