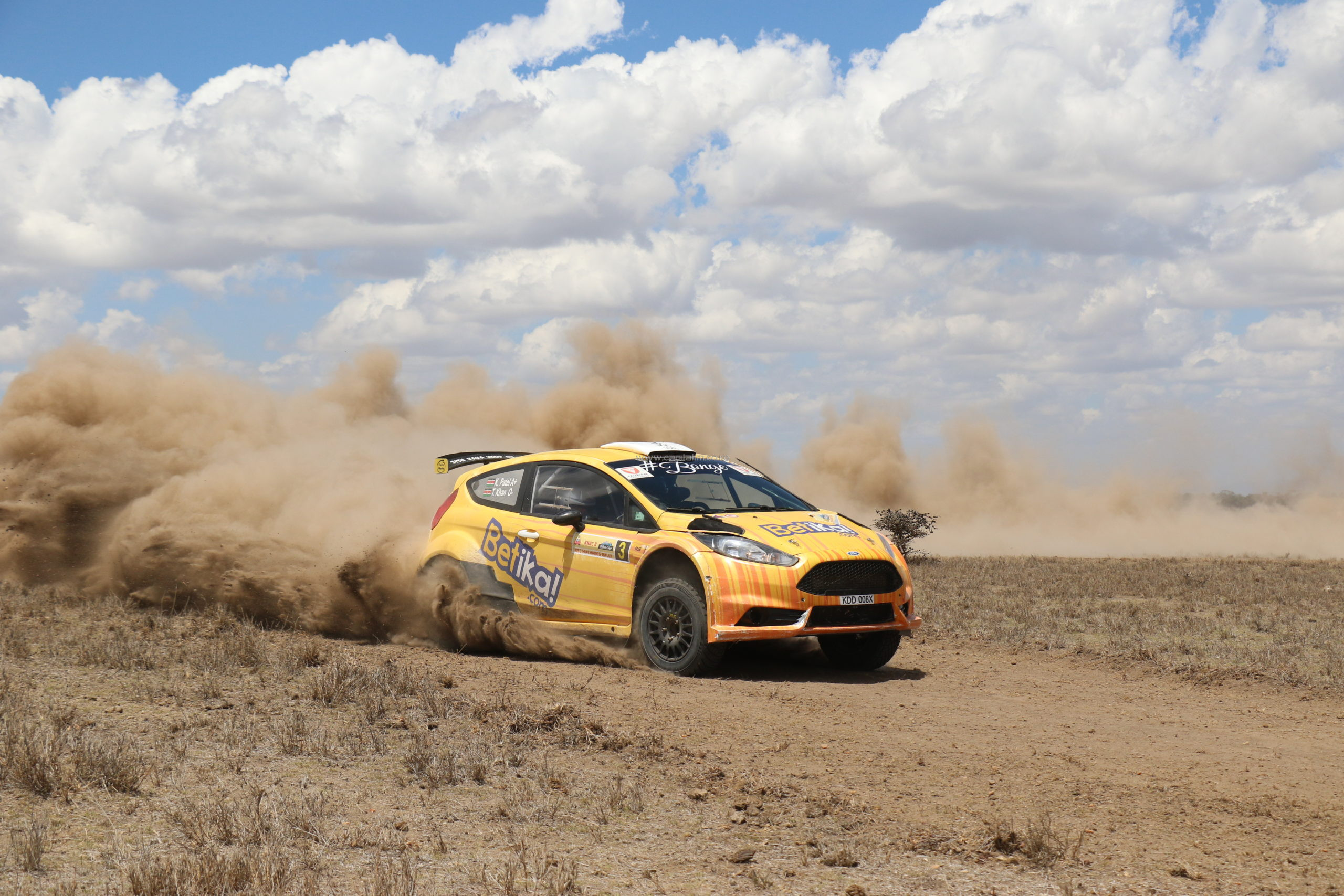 African Rally Championship (ARC) 2023 leader, Kenyan Karan Patel is focused, to winning Shell V-power Pearl of Africa Uganda Rally (POAUR) set for May 5th-7 th ,2023.
Patel co-driven by Tauseef Khan, captured the leaderboard after winning the Equator Rally held in Voi, Kenya last month. The Kenyan event is the second round of the ARC.
Patel targets having both fun behind his Ford Fiesta R5 wheels and getting crucial points from the third continental round.
"Am coming to have fun, it's unfortunate I dropped out during last year's event due poor judgment," intimated Patel in a WhatsApp interview with FMU media.
The Kenyan crew have great memories about the Pearl of Africa rally, in particular the fans who turn up for the event and of course racing away from home.
"The aim is to drive to the best of my abilities so that I can win the ARC title," Patel vividly emphasised.
He currently leads ARC chat with 30 points, followed by Ugandan crews of Yasin Nasser and Jas Mangat with 24 and 21 points respectively
Karan and Khan won four out of the five rounds of last year's African Rally Championship but lost the title narrowly to Zambian couple Leroy Gomes and Urshila Gomes in a Ford Fiesta R5.
Patel has ambitions to drive WRC
The Kenyan driver still harbor ambitions to drive to a long time. "As long as I live I plan to go on with rallying including some rounds of WRC outside the Kenya Safari.
If the opportunity arises, why not, it's every rally driver's dream to race against the world's best."
He thanked his father, Kiran Patel Snr who has seen him through his rally development career and Red Bull his current sponsors.
Remaining ARC events
The rest of the ARC events are Tanzania Rally (July 22-23), Burundi Rally (August 19-20) Rwanda Rally (Sept 23-24) and Zambia Rally (Oct 21-22).
Charles Muhangi (RIP) and Stephen Byaruhanga are the only Uganda crew to win the ARC title. The crew in Subaru Impreza 'Ekitaguriiro', triumphed in 1999.
Other Kenyan drivers who have the ARC title include; Jaspreet Singh Chatthe (2015), Don Smith (2016), Manvir Baryan (2017-19) and Carl Tundo (2021).
Standing in Patel quest for ARC and Pearl Rally glory is Uganda duo of Jas Mangat/ Joseph Kamya (Mitsubishi EvoX) and Moil-sponsored crew of Yasin Nasser/ Ali Katumba (Ford Fiesta R5).