Female rally driver Suzan 'Super Lady' Muwonge is ready for the heat from the men chasing her in the Shell V-Power Pearl of Africa Uganda Rally on August 2-3,2019 in Luwero and Kayunga districts of Uganda.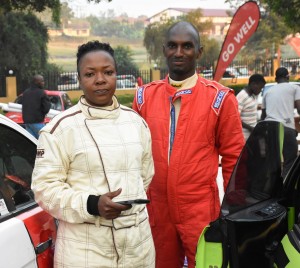 The Super Lady as she is popularly known in the motorsport fraternity is the national rally champion and will be starting in the seventh position.
Hassan Alwi, Manvir Baryani, Kephar Walubi, Unisan Bakunda, Christakis Fitidis, Dharam Pandya will go first in that order.
"We are ready. We have beaten the men before and I am ready for them," Muwonge stated.
Meanwhile clerk of the course Mukiibi Katende said that he is yet to come up with a start order for crews starting in position eight onwards.
The Shell V-Power Pearl of Africa Uganda Rally is the fourth round of the National championship and the fifth round of the Africa Rally Championship.