The Vivo Energy have pledged to continue supporting motorsport in Uganda after handing over sponsorship packed of Ugx 180m to the Federation of Motor Sports Uganda (FMU), the organizers of the Pearl of Africa Uganda Rally. The event will run from 5 – 7 May, 2023.
"We are delighted once again to be the title sponsor of the Annual Pearl Rally" said Shell Managing Director, Mr Johan Grobbelaar during a function at their head office in Industrial Area.
"We are committed to supporting the growth and development of motorsport in Uganda and we believe that this event provides an excellent opportunity to showcase the performance and efficiency of
Shell V-Power."
Vivo in its 11 th year of sponsoring the Pearl, have been proudly partnering FMU and looking forward to continuing to build upon this legacy of support.
He went on: "As part of our commitment to the sport, we also are delighted to be associated with top Ugandan rally driver, Ronald Sebuguzi. "Ronald is a talented and accomplished driver who has achieved numerous successes on the rally circuit.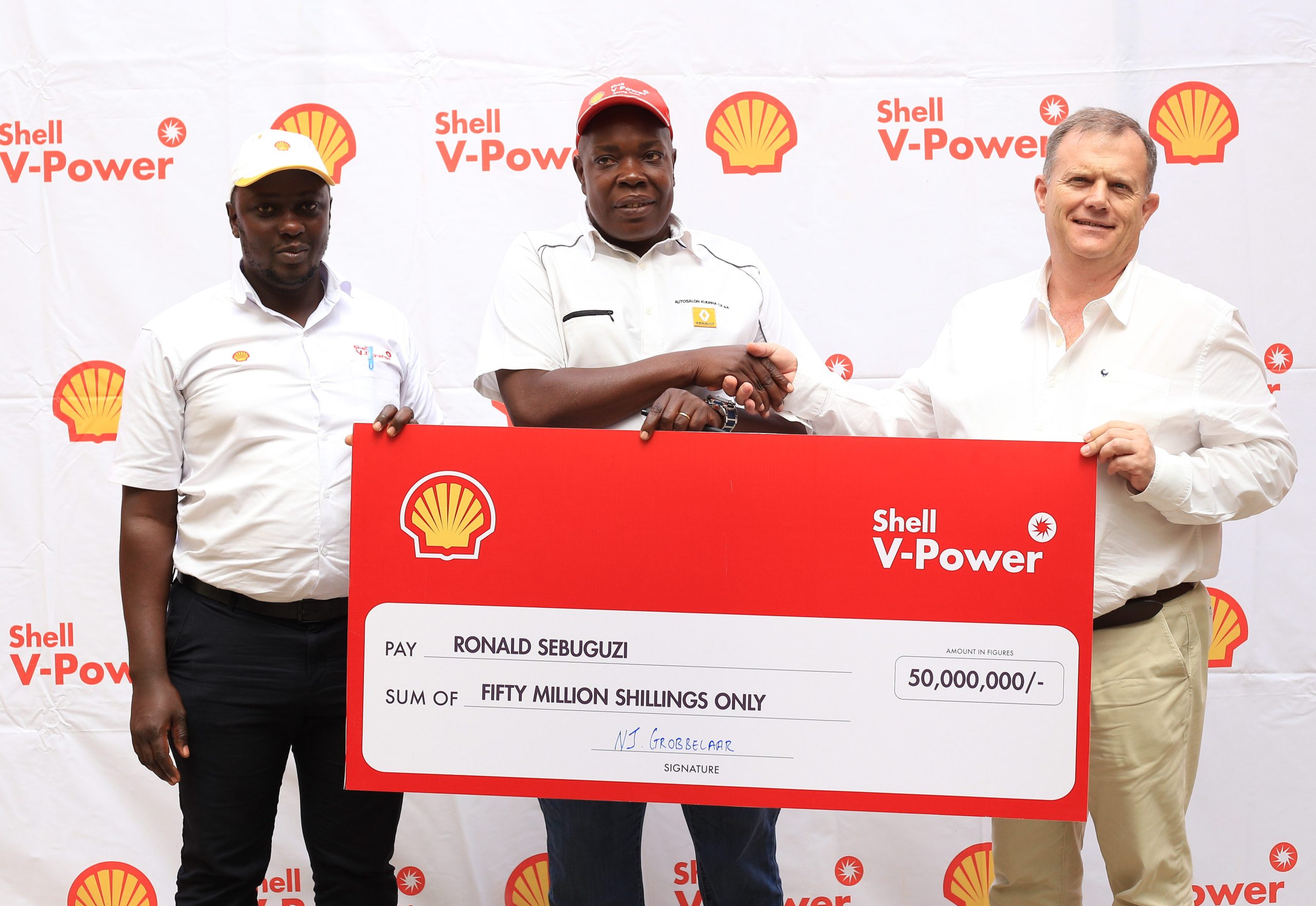 This year marks our 9th year running of sponsorship to Ronald Sebuguzi, and we are proud to
provide him with a sponsorship package worth UGX50m."
On his part, Dipu Ruparelia the FMU president thanked Vivo Energy for their continued support of motorsport. "Motorsport remains a fast- growing discipline attracting more and more fans by the day," Rupareliastated. "FMU always seeks to partnership to help her in pulling off this event to ensure that it maintains its prestigious outlook and standard
every year."
Ssebuguzi vowed to win his maiden Pearl Rally. "I have been second or third in the past, but this time round am all out to battle for the title, the Shell V-Power driver said.
This year's the event will run in the districts of Buikwe and Jinja over three day